It pays to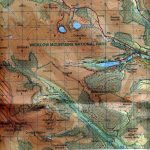 know your way around, especially when the mist comes down or the weather closes in
Starting with map reading and feature recognition, leading on to estimation, timing, use of the compass and ending up with navigation in poor visibility and in the dark. Whether you are just starting out or you feel you need a refresher or an improver we can help.
Mountain Skills 1 (MS1) is the foundation training to enable you to make your way reliably in open countryside and on our hills. It includes map reading and navigation techniques as well as personal equipment, and some aspects of the upland environment.
Our next MS1 Course is scheduled for July 13th and 14th. Click here and select from the list of courses for more details and booking… https://exploremore.ie/explore-more-activities/events-activities/
Mountain Skills 2 (MS2) builds on the foundation skills covered on Mountain Skills 1. It covers using a compass along with the map, navigating at night and in poor visibility and moving safely over steep ground.  As MS2 involves navigation in poor visibility and its bright until late at this time of year our next one will be scheduled for September or October.
If there is anything else you think we could do for you please just drop us a line at ei.er1566204909omero1566204909lpxe@1566204909ofni1566204909 or call Milly at 086 2475280
Milly – For the Explore More Team
Like Explore More to stay in touch on Facebook